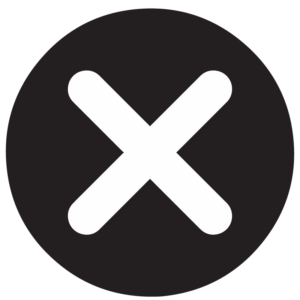 Safety Alert
Your internet use may be monitored by your abuser. You can click on "EXIT" at any time to be taken to www.weather.com. This will not delete your search history, so make sure to delete your history if you need to. Be aware that someone can press "back," and it will go back to this page.
Exit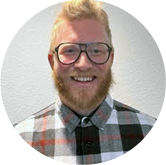 Franklin Erickson (He / Him)
Executive Director
Franklin Erickson serves as the Executive Director at The Initiative. He is new to the role but joins the team with nearly 10 years of nonprofit experience, including engaging in direct service work and executive-level leadership. He is excited by the opportunity to work collaboratively with the existing team and cultivate an organization poised to provide the best possible services to people experiencing domestic violence.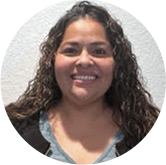 Maria Manriquez (She / Her)
Chief Program Officer
Maria Manriquez serves as the Chief Program Officer at The Initiative, a critical member of the executive management team. In collaboration with the Executive Director, she articulates and implements the strategic vision and leadership of the agency; oversees a significant portfolio of agency programs and related services; and evaluates the effectiveness of programs to provide ongoing feedback.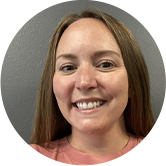 Emily Riley (She / Her)
Victim Advocate and
Outreach Coordinator
Emily Riley is the Victim Advocate and Outreach Coordinator at The Initiative. Growing up in a family committed to public service, Emily knew her calling to help survivors of crime from a young age. Emily recently joined the team with nearly two decades of experience working with survivors of crime in the Denver metro area, including nonprofit services, as well as in the criminal justice system. Emily is passionate about helping organizations and members of the community to work together to create and have access to the resources and skills in their journey towards healing and self-sufficiency.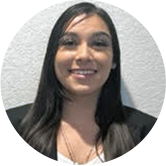 Chelsea Morales (She / Her)
Victim Advocate and
Social Media Coordinator
Chelsea is the Victim Advocate and Social Media Coordinator at The Initiative. She graduated from University of Northern Colorado with a Bachelors in Criminology and Criminal Justice. Even before finishing college she knew she wanted to help those in her community. She helps those who are in need find a fresh start and gives them the tools needed to begin a journey of self-sufficiency.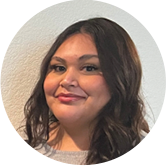 Jessica Martinez (She / Her)
Victim Advocate and
Direct Services Coordinator
Jessica is the Victim Advocate and Direct Services Coordinator at The Initiative. She earned her Bachelors in Criminal Justice from the University of Colorado, Denver. Jessica's passion is to help those in need, especially those who face language barriers. She is passionate about helping people get access to the services they need to begin their healing journey and gain self-sufficiency.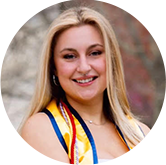 Margaux Sorenson (She / Her)
Victim Advocate
Margaux is a Victim Advocate at the Initiative. Margaux holds an undergraduate degree in Women's Health Disparities and Community Action from the University of Michigan Ann Arbor and a Master's in Social Work (MSW) from the University of Denver, with a concentration in Organizational Leadership & Policy Practice. Throughout her career, she has dedicated herself to research and advocacy, working to advance the rights of women and girls, both locally in Colorado and on the international stage. Margaux has previously worked with Colorado-based women's and victim rights organizations to strengthen survivor protections and privacy in Colorado. Her contributions extend globally, including involvement in impactful campaigns such as What Women Want with the White Ribbon Alliance. Beyond her advocacy work, Margaux is an outdoor enthusiast who thrives in Colorado's natural beauty, indulging in activities like hiking, skiing, camping, fly fishing, and enjoying a good book on her front porch.